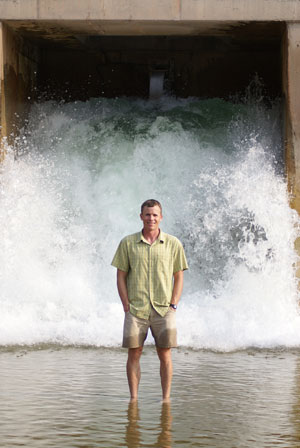 Our team of expert boater-engineers has planned, conceived, designed and created some of the highest profile in-stream and pumped whitewater parks in the world. We are the only design team that has been charged with creating successful super-parks on three continents including Olympic facilities and the US National Whitewater Center.
We believe in a collaborative and information-based design process driven by the wishes and desires of the people who use the park. We believe that a river experience for paddlers should be designed by paddlers!
The real S2O difference is our people. We are expert boaters who share a lifelong passion for whitewater as well as trained, licensed and cutting-edge design and engineering professionals. We take great satisfaction in applying our technical expertise to optimizing the whitewater experience.
Thanks to S2O's proprietary adjustable obstaclesystem, we are uniquely qualified to create channels, like the London 2012 Olympic venue, which will remain state-of-the-art for years to come.
Led by engineer, Olympian, three-time World Cup Kayak Champion and Freestyle Kayak Champion Scott Shipley you can expect nothing short of championship-caliber results that are fun and friendly enough for the entire community.